We invite you to purchase a brand new motherboard for Atari 2600 junior. The board is designed to replace the original in a case compatible with the mentioned version of the console (Atari 2600jr, CA-160, one of the RAMBO versions and many, many other clones). The board is designed to work with PAL systems only.
Changes compared to the original:
No modulator (instead completely rebuilt and improved video path)
Improved power and ground path
Possibility to use Atari XL/XE standard video socket (DIN 5) or AV minijack (on a special adapter, added to each board). In the first case a small modification of the casing is needed (reaming the hole after antenna output), in the second case the casing remains intact and AV jack goes into the place after antenna output
We offer the boards (together with the adapter) in red color. The way of mounting is shown on a green prototype board.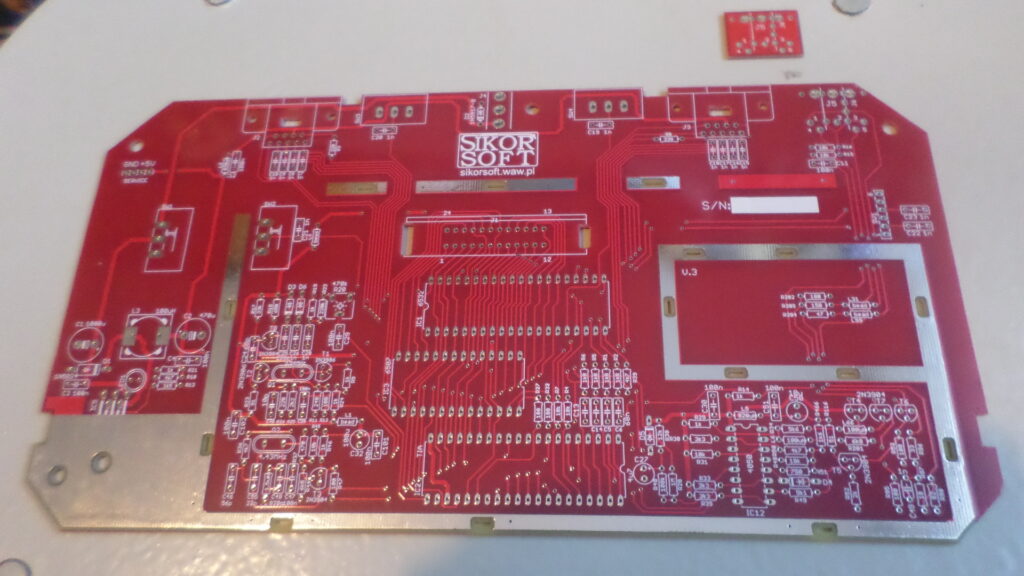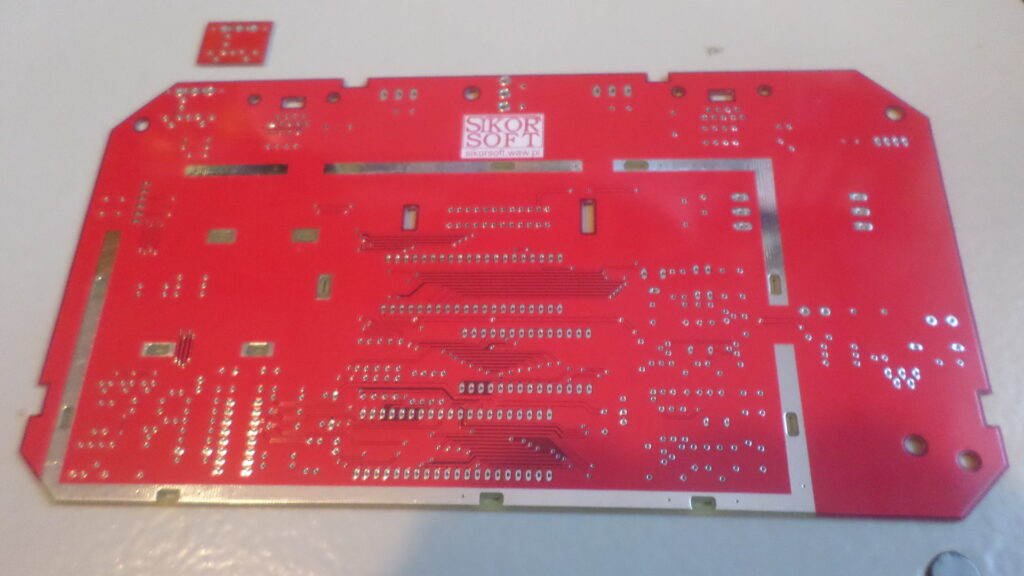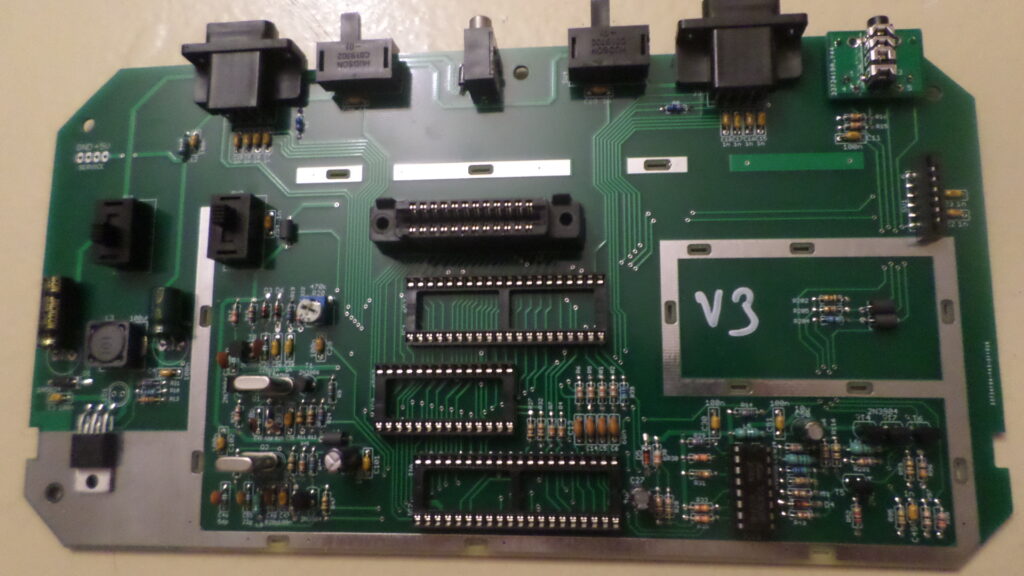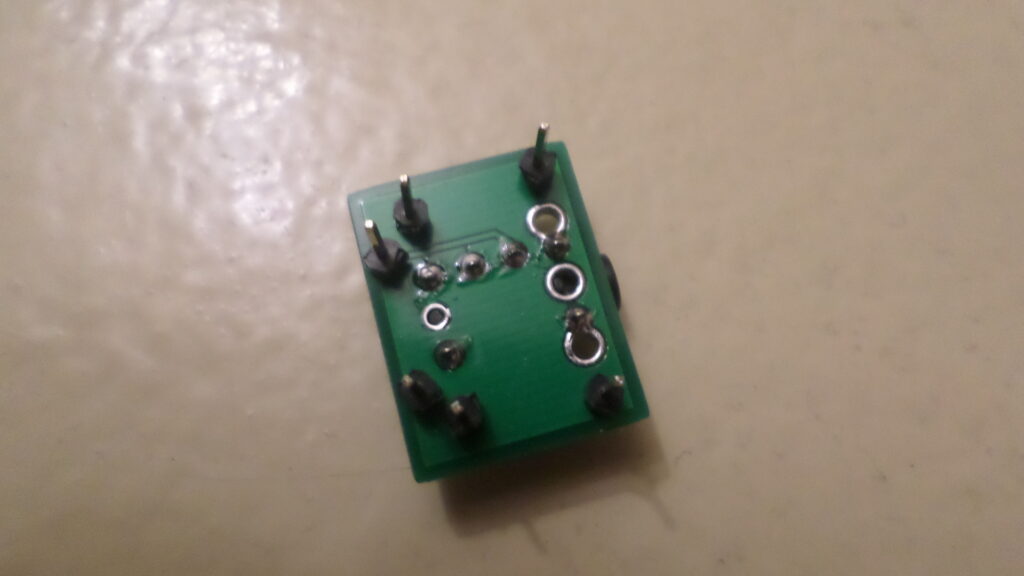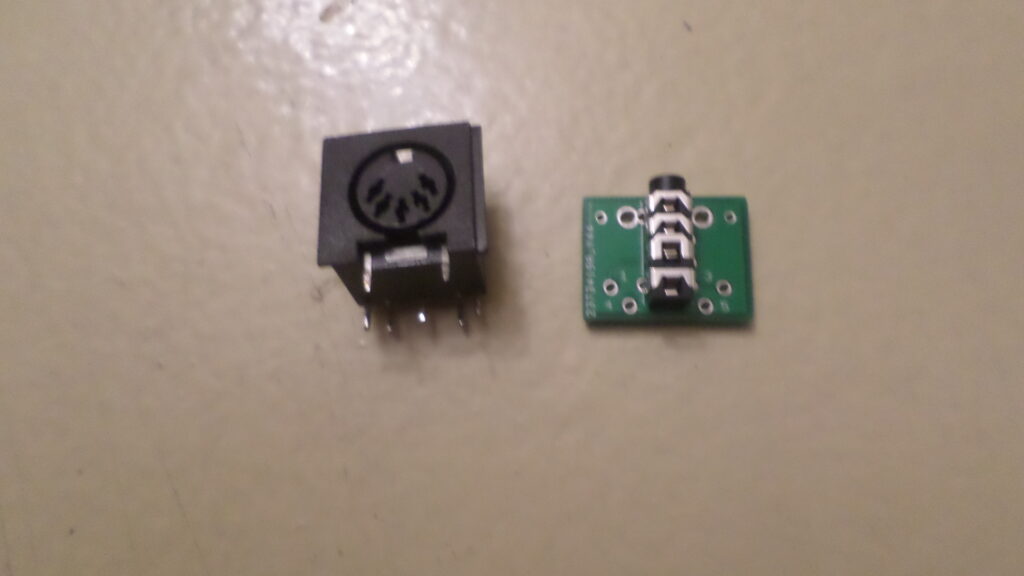 Płyta jest sprzedawana bez elementów, a ukThe board is sold without components, and specialized circuits (RIOT, TIA, 6507, cartridge port) must be reloaded from the other console or clone, if equipped.
| | | | |
| --- | --- | --- | --- |
| | PLN/pcs | EUR/pcs | USD/pcs |
| PCB 2600jr AV modded | 72 | 18 | 21 |
Cost of delivery within Poland (preferably parcel machines InPOST): 14zł. Other forms of delivery (post office, courier) for individual orders.
Shipping outside Poland: courier preferred.
Please send orders to: biuro@sikorsoft.waw.pl. Shipment after payment on account indicated (payment in PLN, in Poland – international payments through PayPal given in the email).
---
QA
BOM – Courtesy of user OLIX from the ABBUC.DE forum, I am providing a BOM made by him
IC5 – use LM2576
Power jack – in some sockets please bridge (solder) PIN2 with PIN3 (9V – some sockets has bridged inside and i use it in project, but i has signal, that some didn't)