A new vertical shooter released on a cartridge for the 8-bit Atari.The author is shanti77, and the game is inspired by many hits from the arcade machines.
The original version ("Last Squadron") won the 2020 Abbuc Software Contest. The new version includes many additions over the contest version, specifically:
Eight levels instead of the standard four
More enemies
Three game modes (Normal, Arcade and Hardcore)
Two-player option
Great title graphics added
Added intro, outro, and intermission graphics
You can find out more about the game from the promotional videos: https://youtu.be/2rpE8ACOZj4 and https://youtu.be/DRFyrIX5Q_A, for a full review and detailed content discussion please visit the Gramy na Gazie channel: https://youtu.be/Ru9ZUOHvBog?t=4530
The game was released in three purchase versions:
"Budget" version – includes box, cartridge and manual in Polish and English: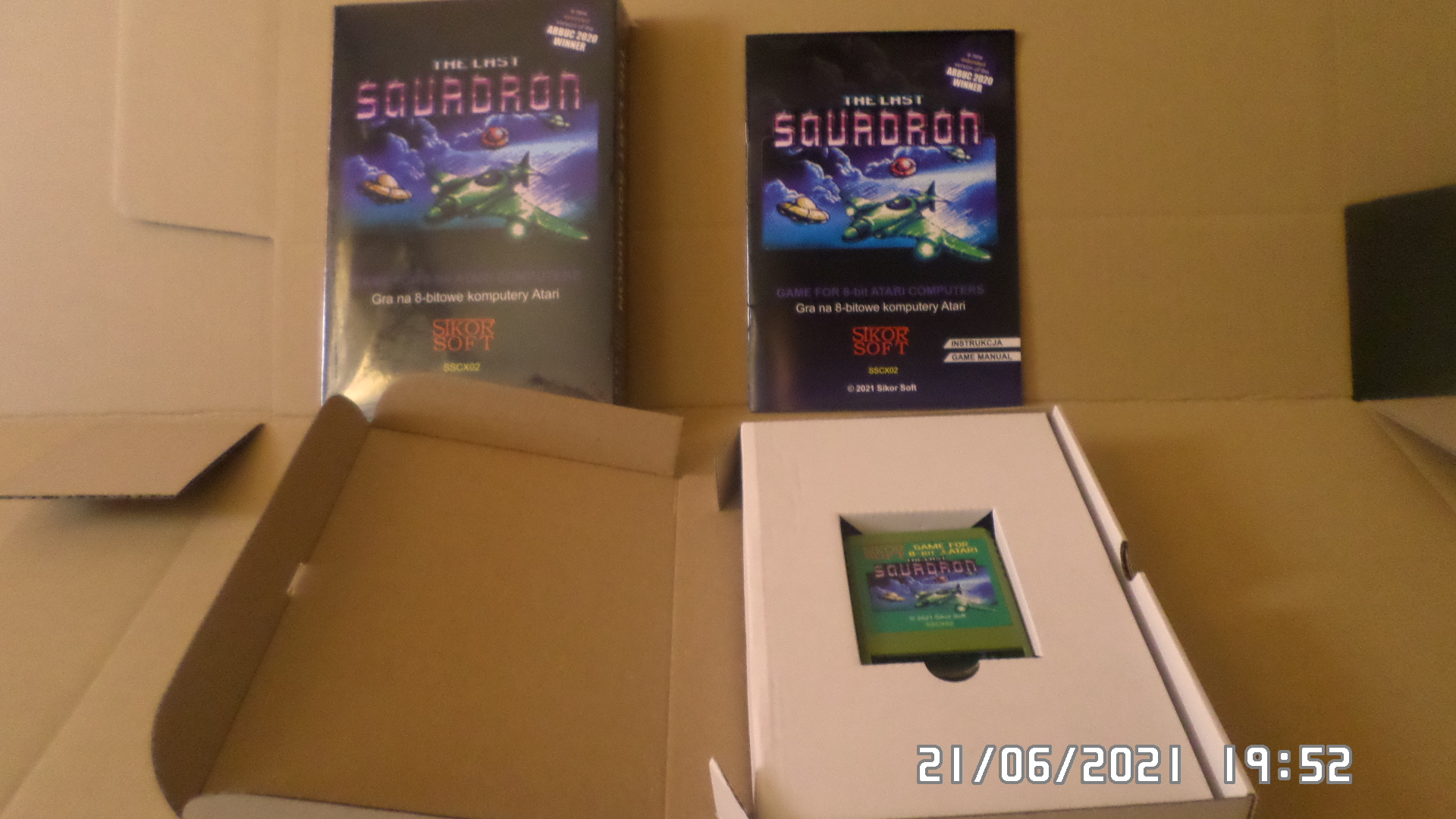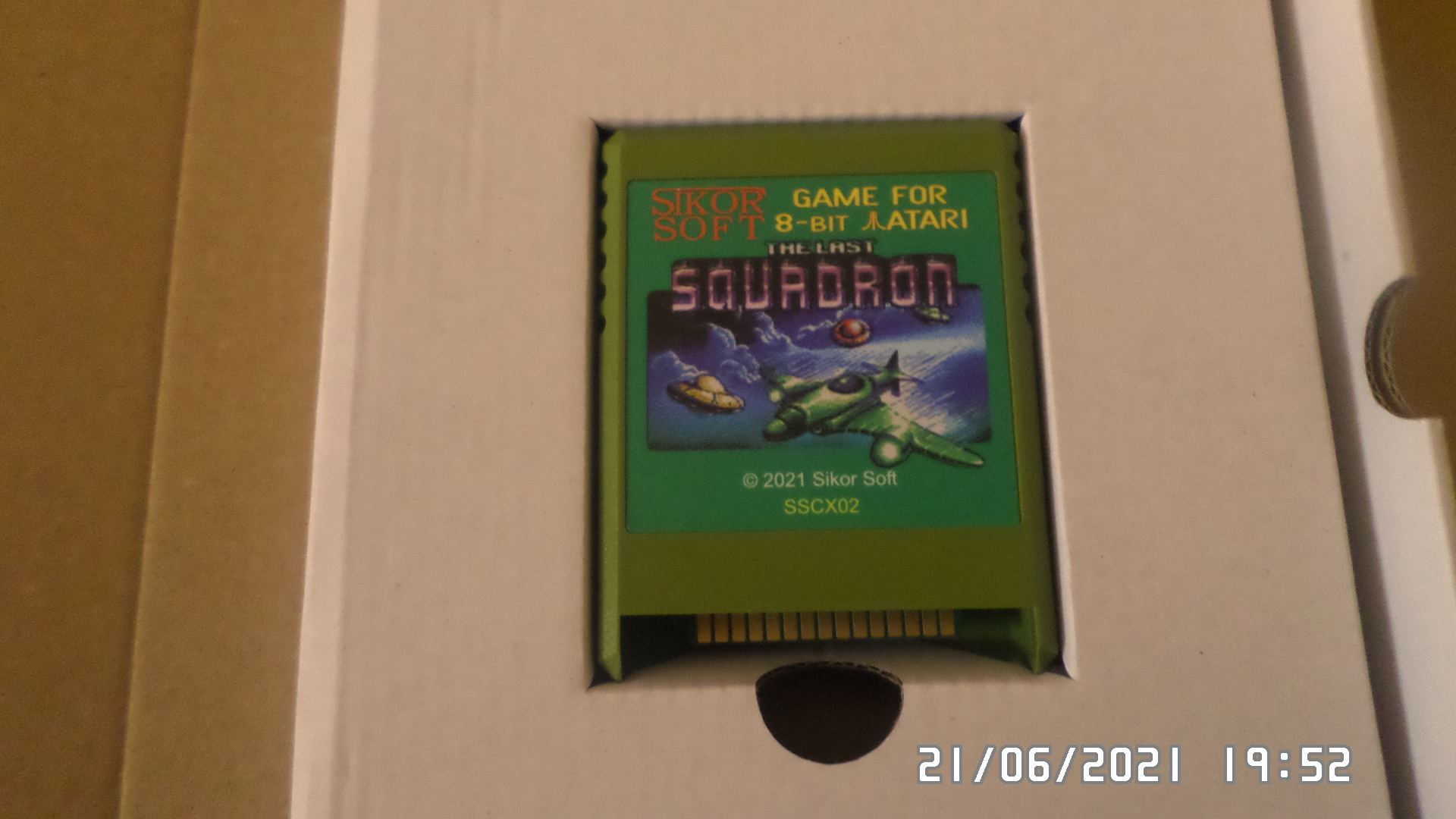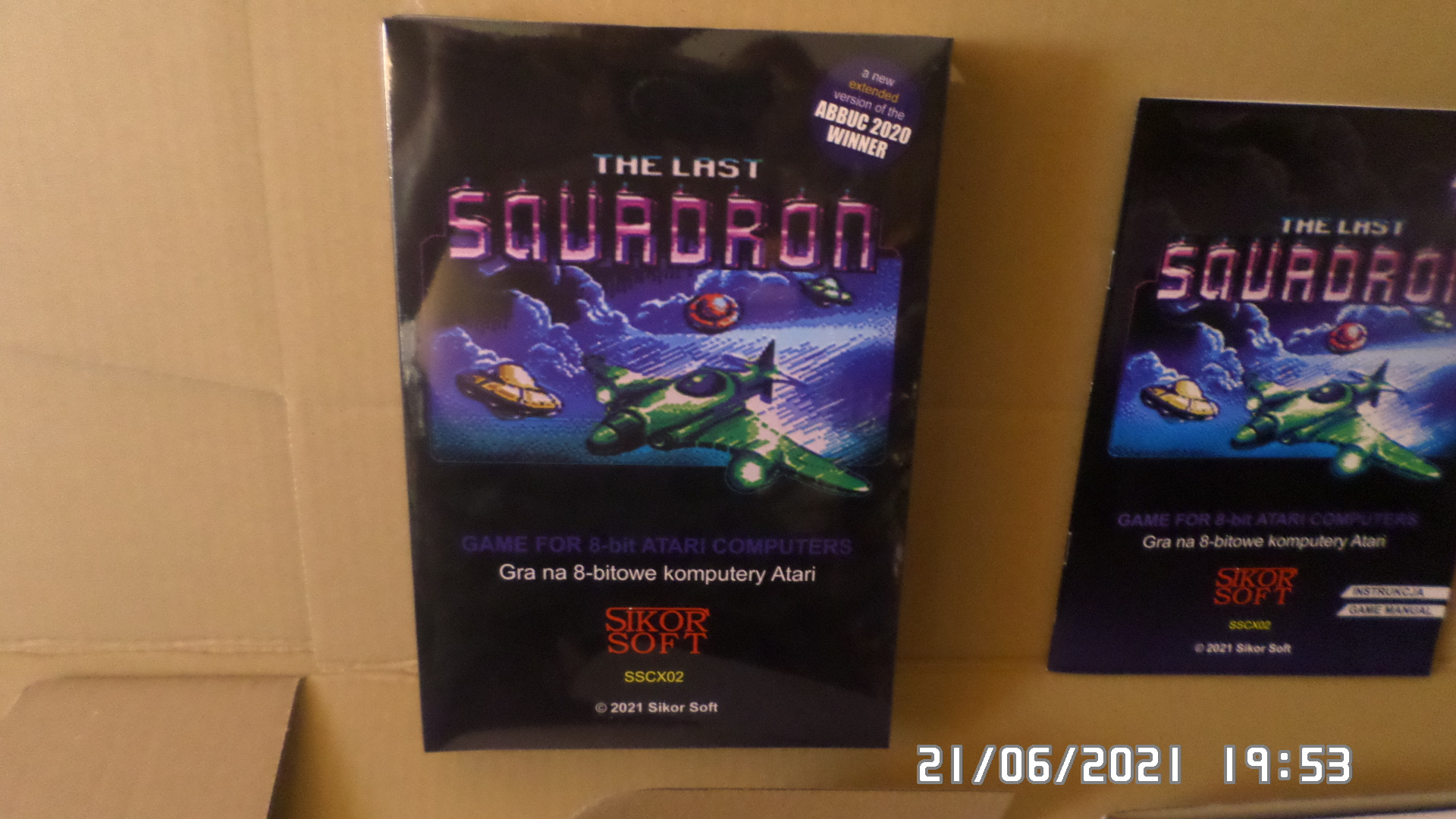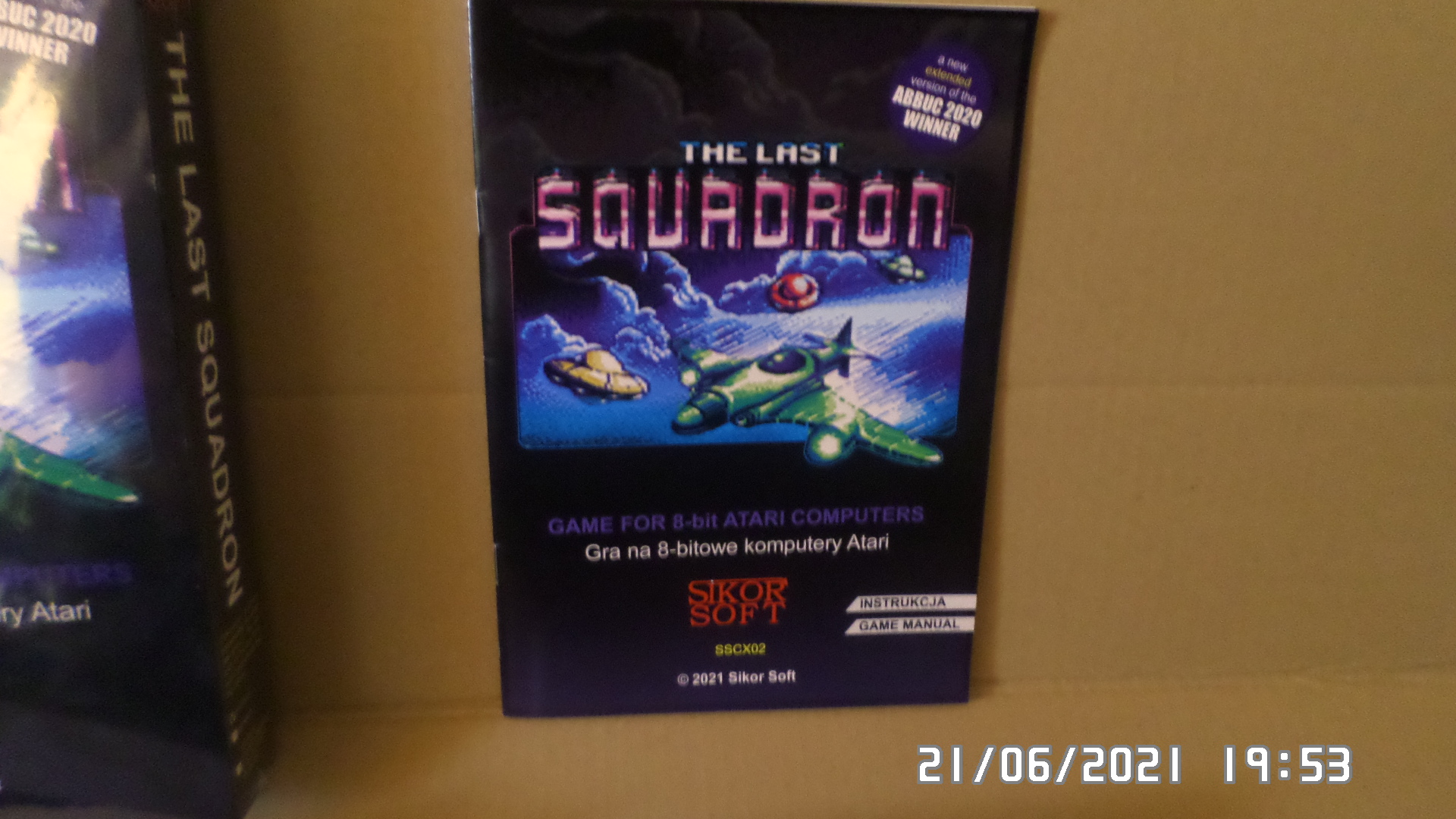 The "Normal" edition includes everything that the "Budget" version has plus a bilingual A3 comic book (Polish and English versions) and a cap with the game logo: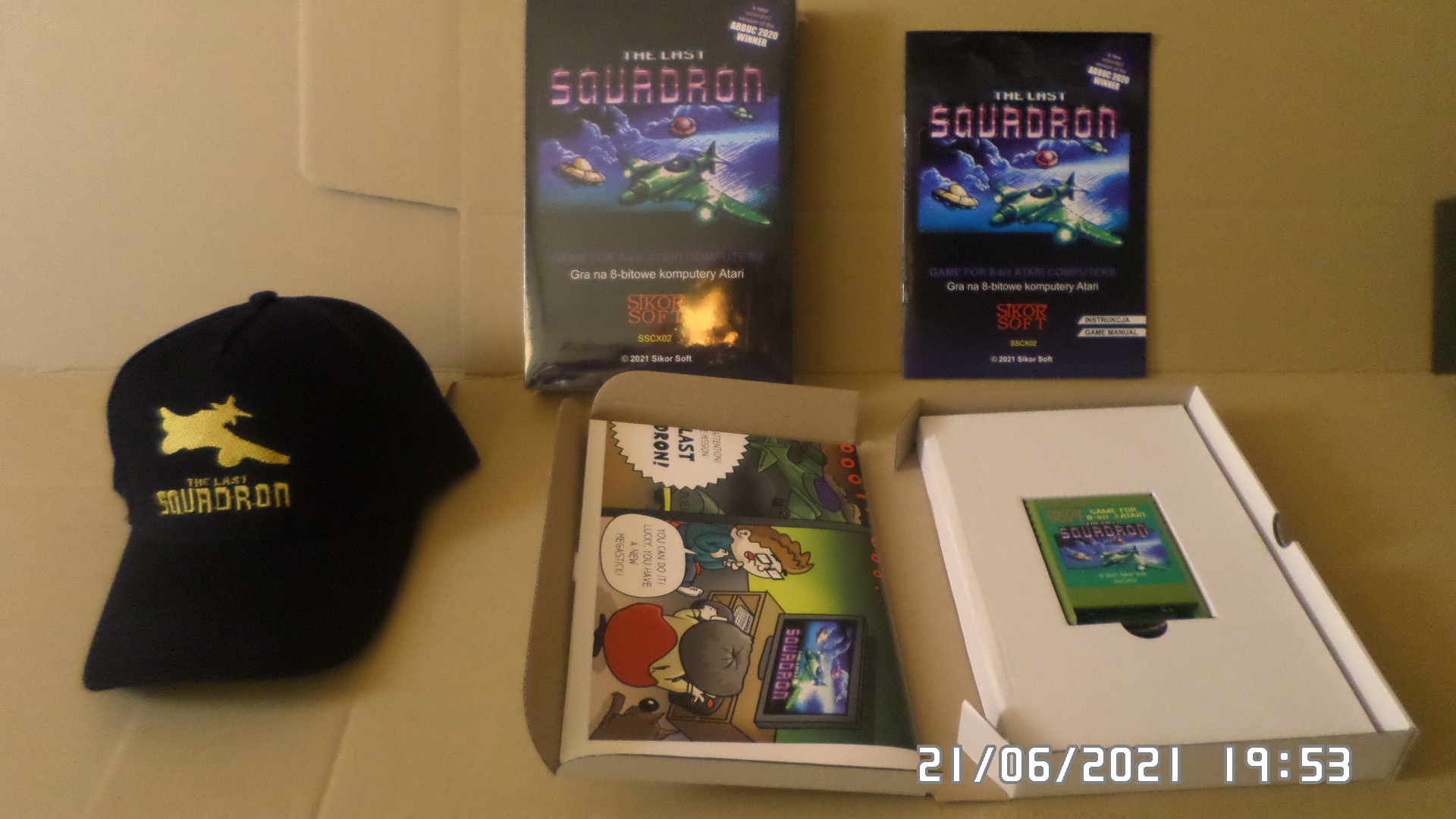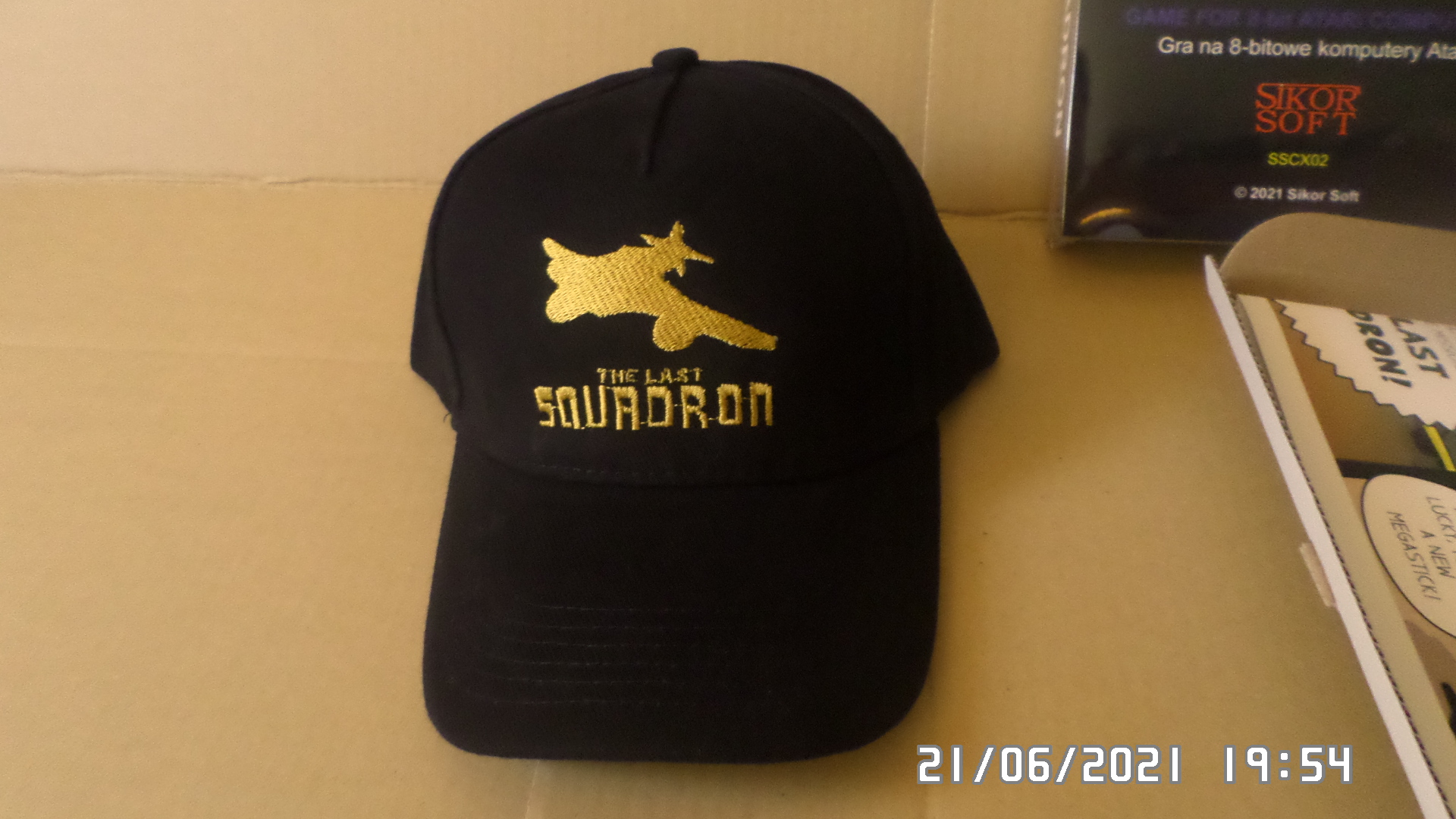 The "Collector's Edition" contains everything the "Normal" version has to offer, plus a bookmark, two language versions of the comic book along with a sketch (sketch only in Polish), a magnetic puzzle with the title graphics and a backpack with the game and producer's logo: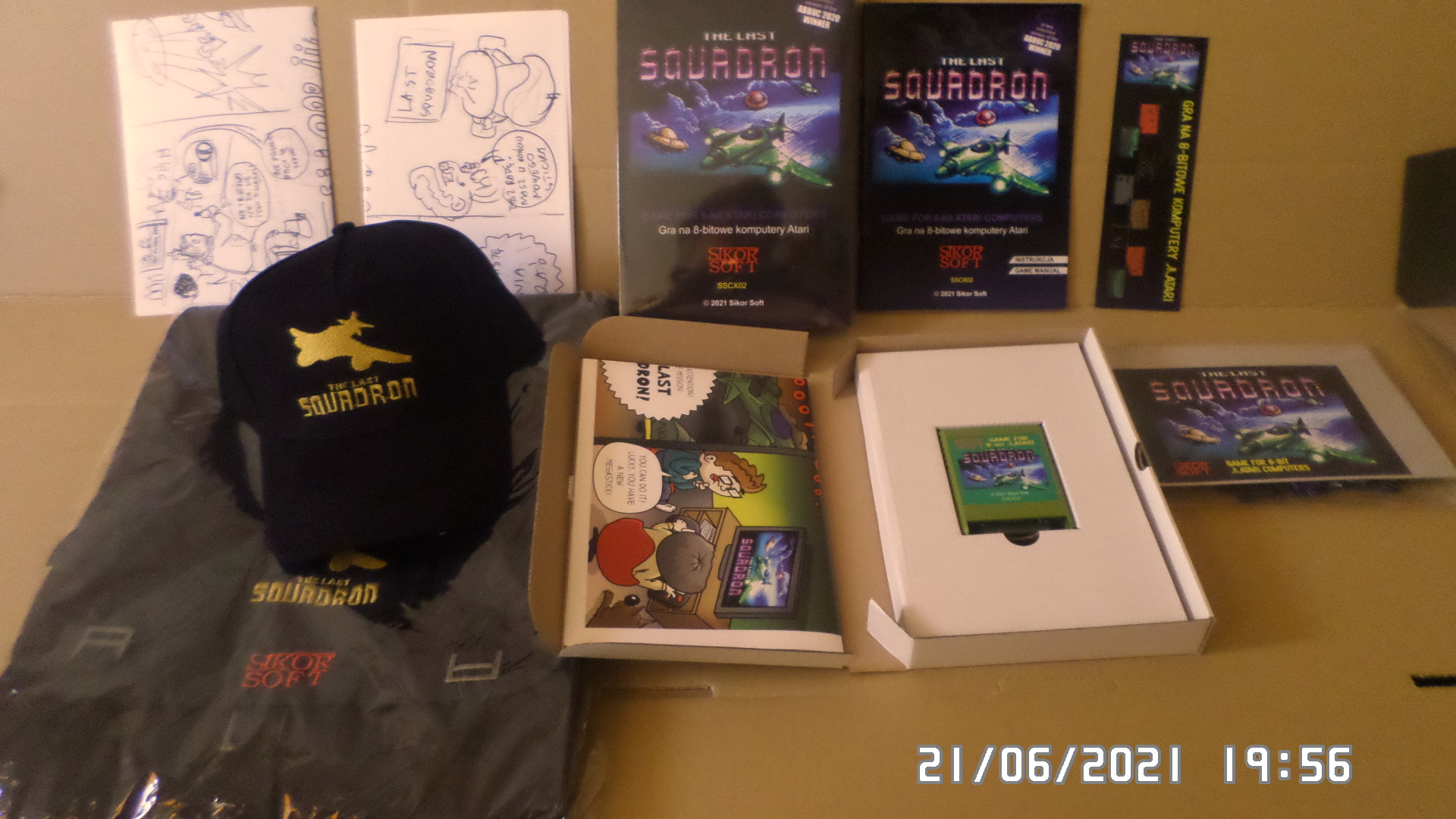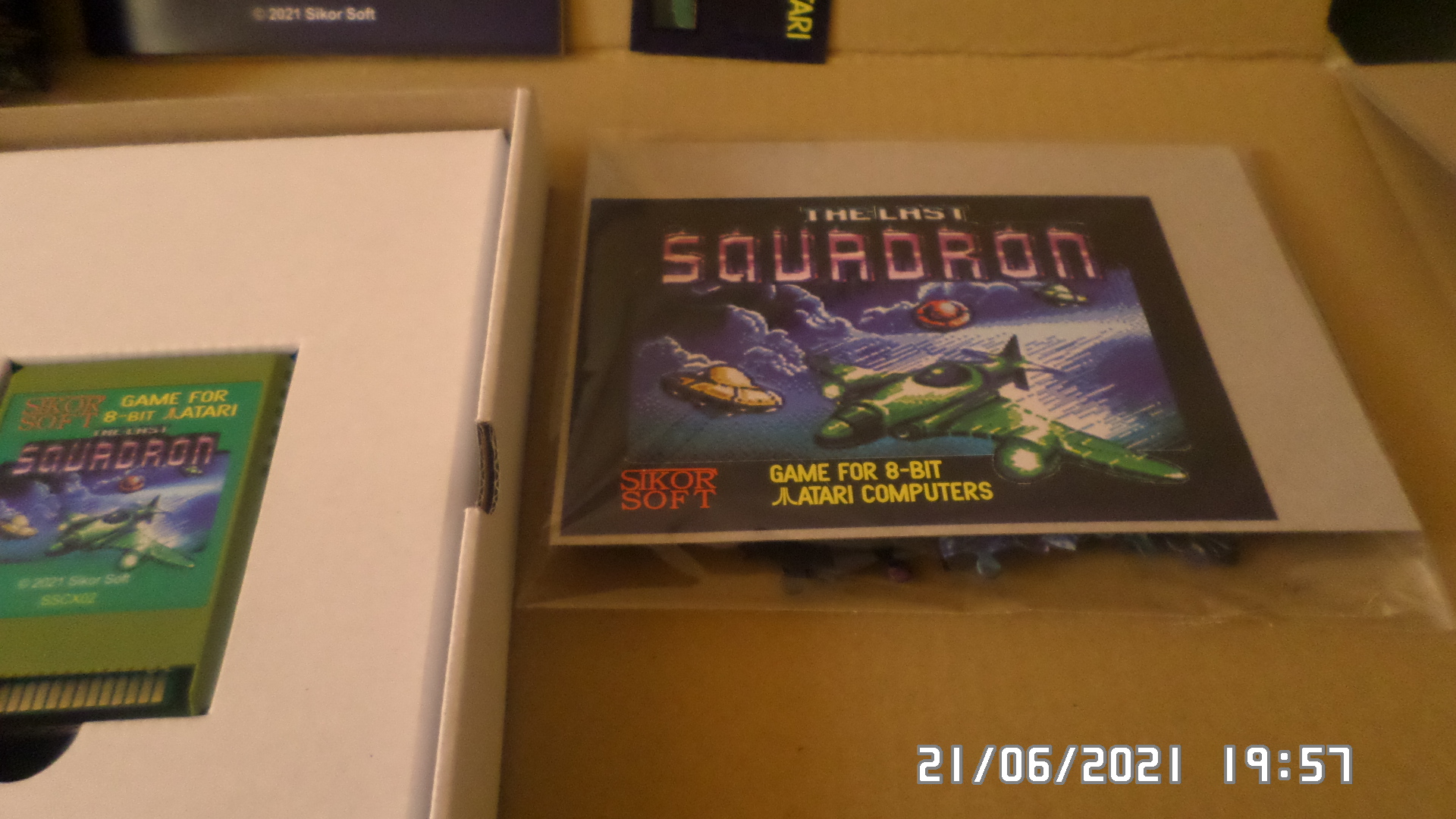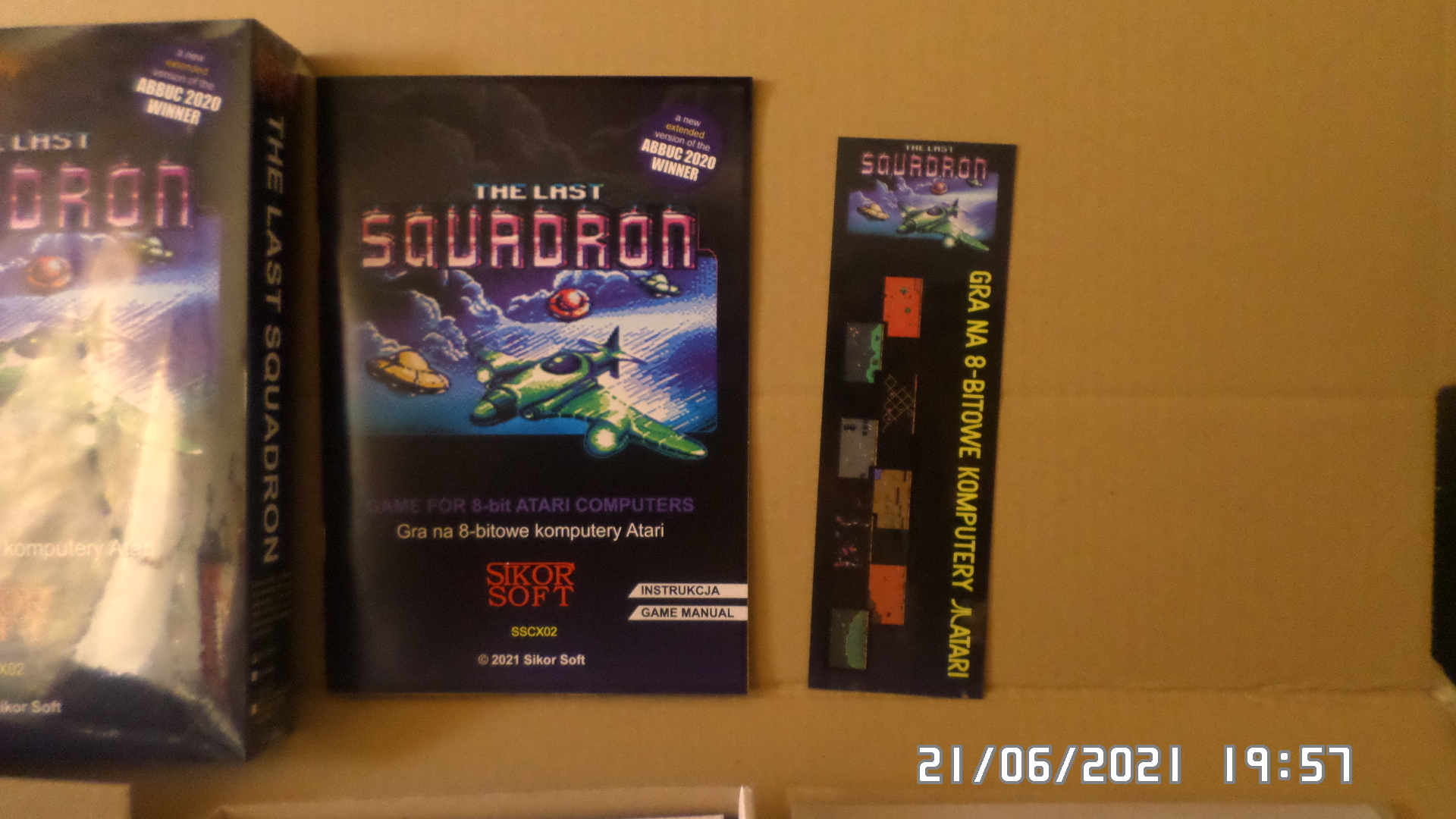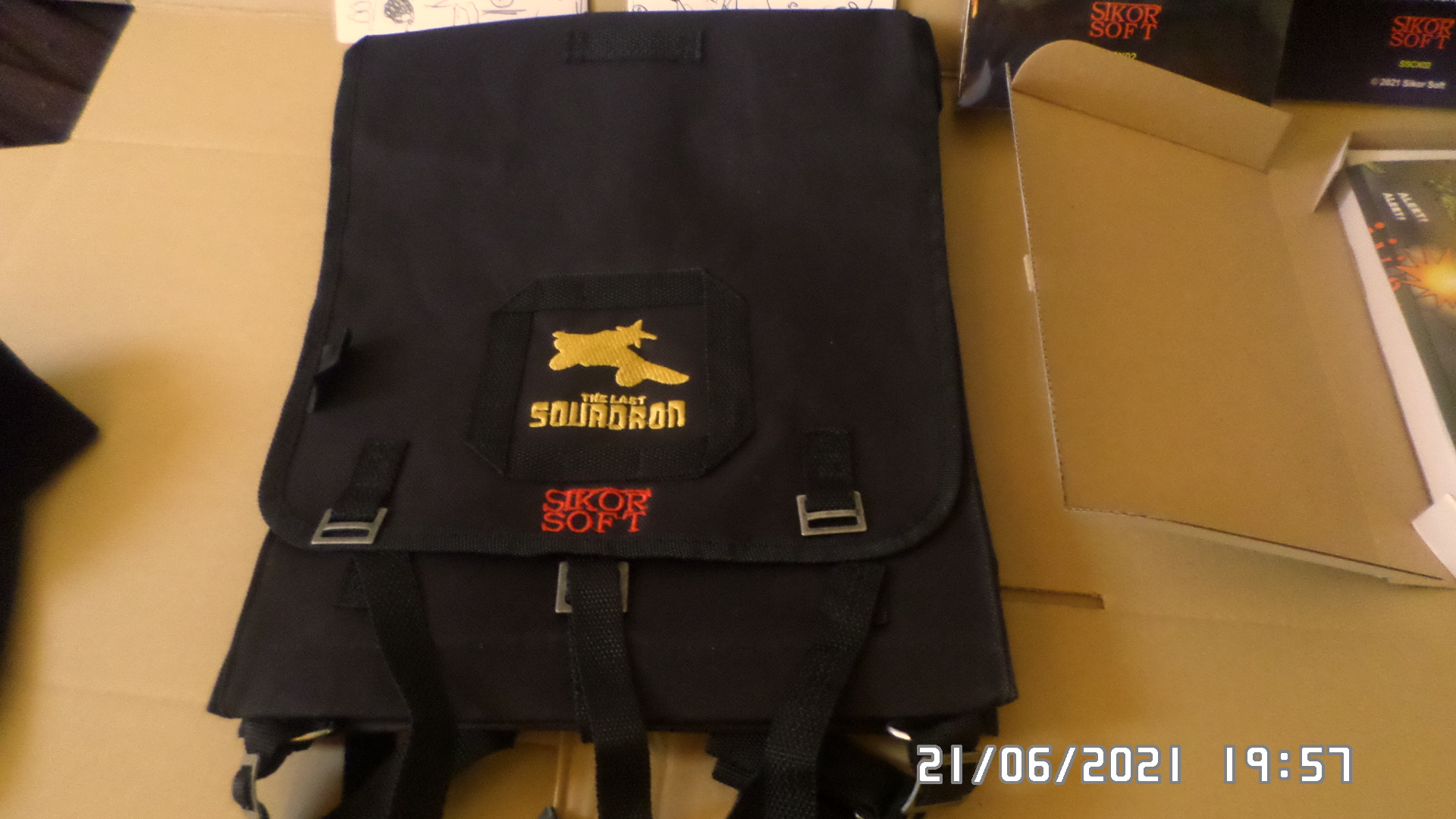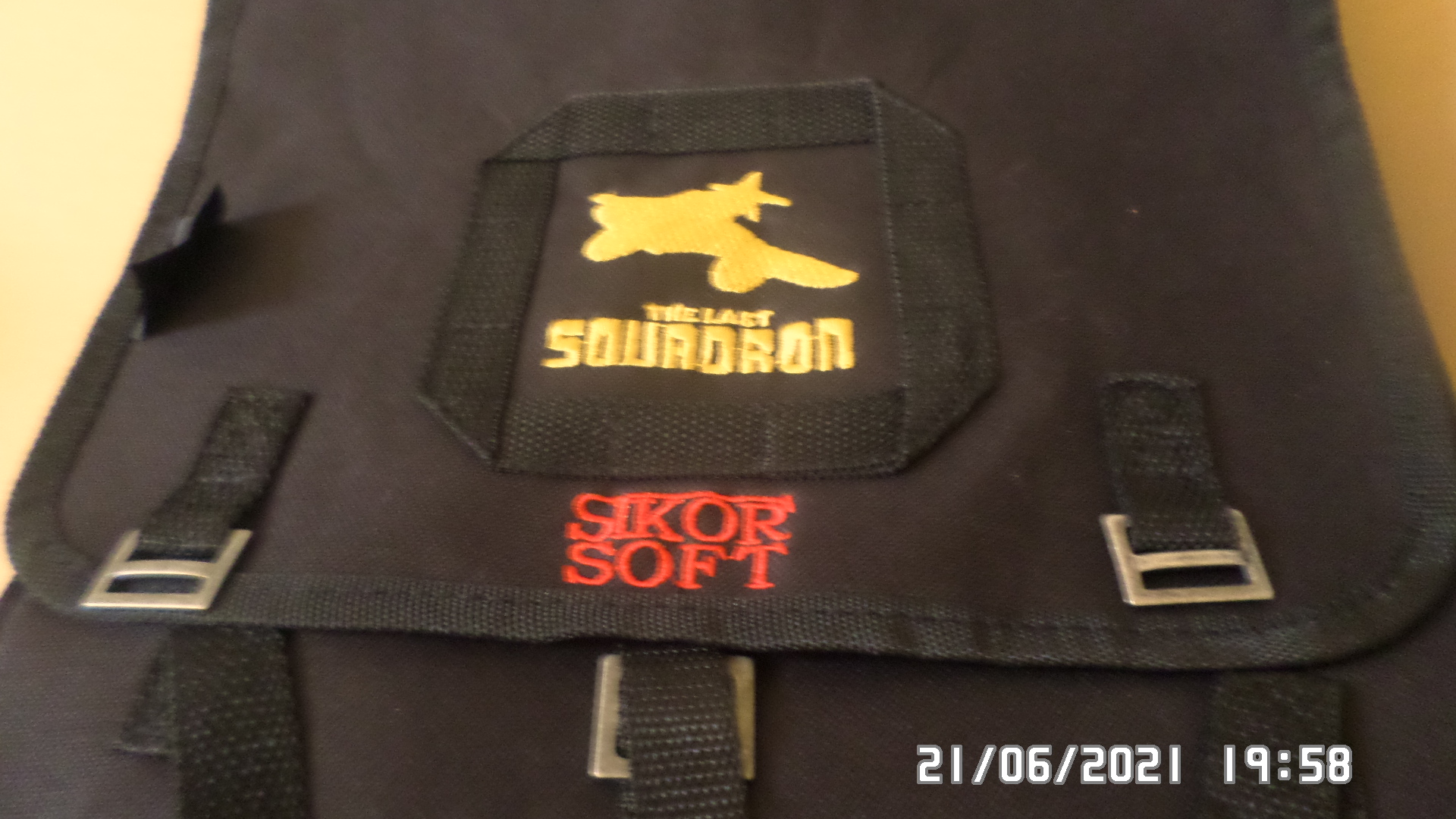 At the end of 2021 a digital version was added, containing cartridge images (512KB and 256KB) and a version for computers with RAM extended to 256KB (I don't guarantee correct operation on all memory extensions). The cartridge images work as images on AVG CART and Side3 cartridges (they were tested on these) and of course on regular XE GS cartridges banked at 512KB.
Prices for the different versions are as follows:
Version
PLN/pcs
EUR/pcs
USD/pcs
Budget
160
45
50
Normal
200
55
60
Collector's
edition
320
85
95
Digital
version
20
5
6,50
All prices are gross prices without shipping costs, on Polish territory preferred parcel kiosks InPOST, abroad shipping by courier. Courier prices will be determined individually.
NOTE! Collector's edition – please ask, limited edition left
Please email for orders: biuro@sikorsoft.waw.pl. Shipping after payment to the indicated account (PLN payments, in Poland – international payments via PayPal given in the email).
Game gadgets
Official game t-shirts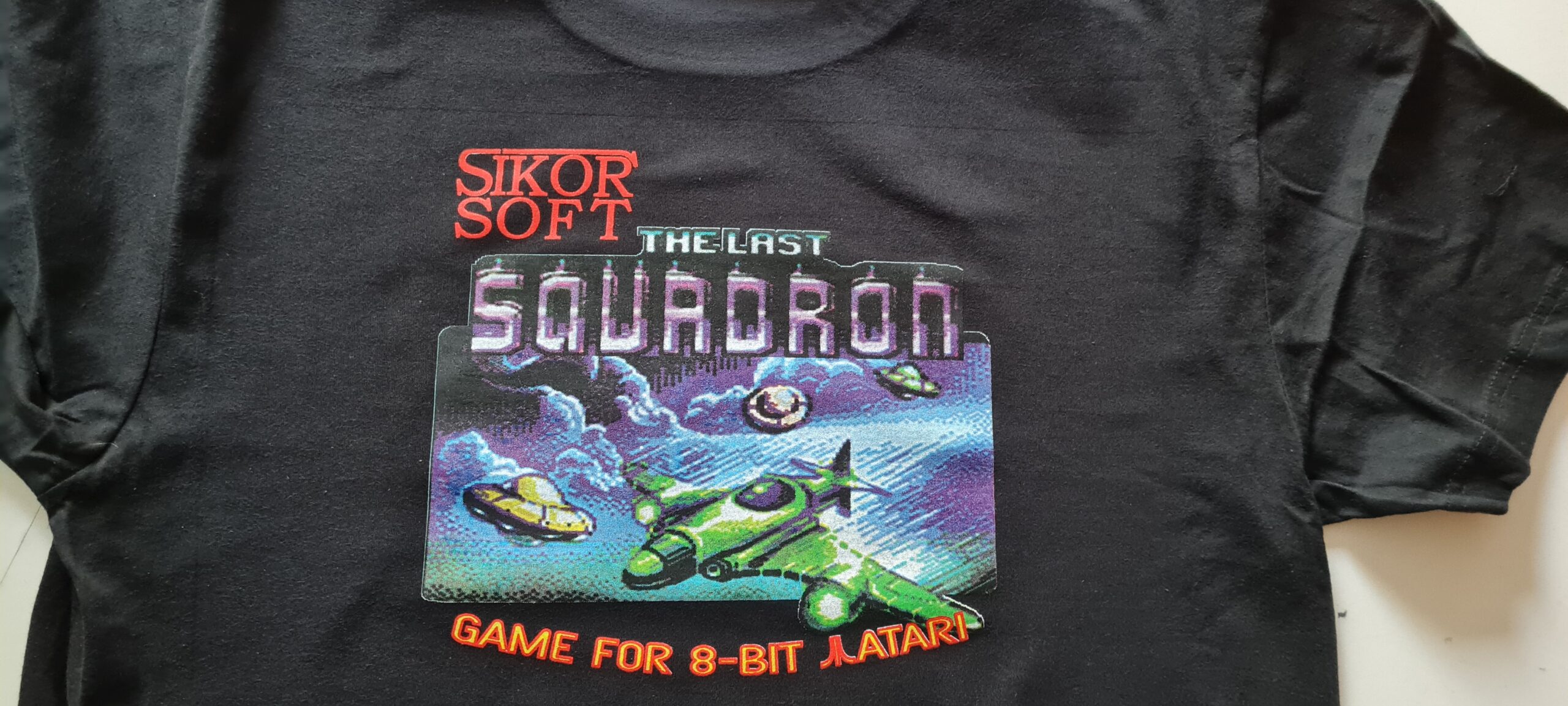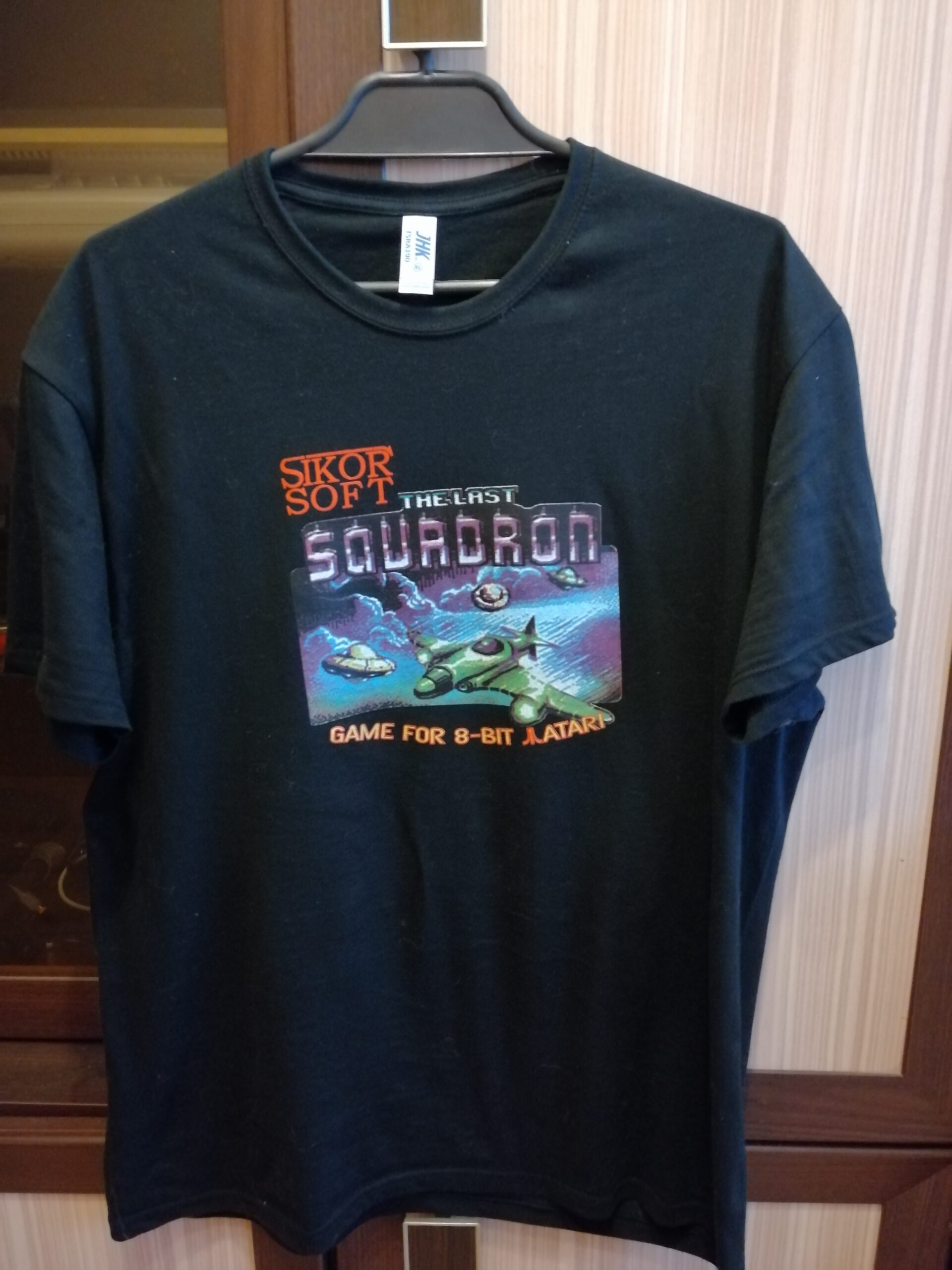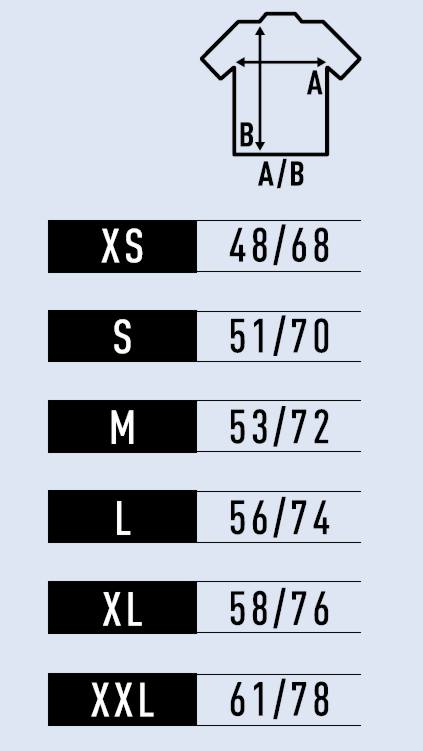 Official game caps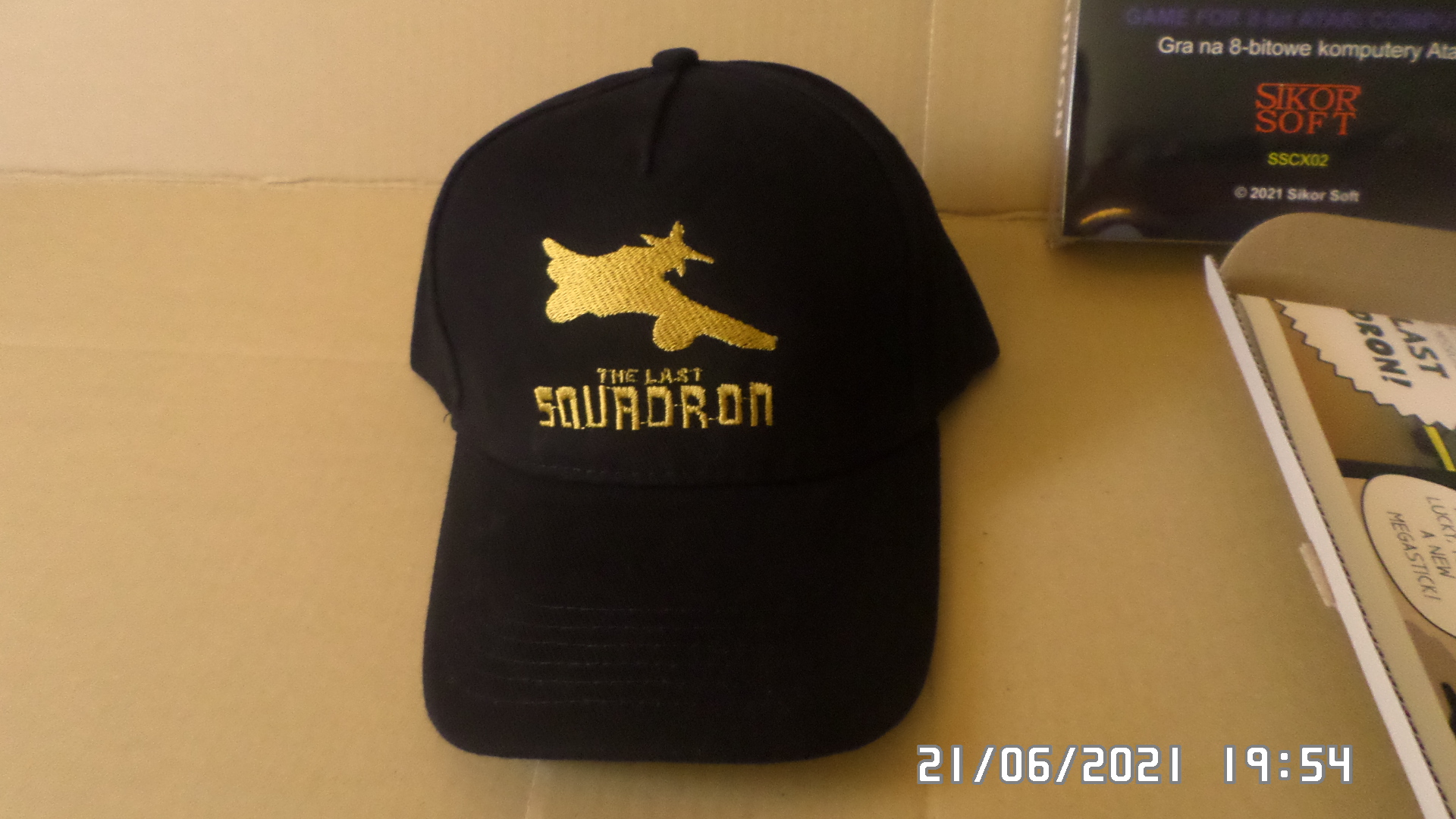 Please inquire about availability before purchasing.
| Gadget | PLN/pcs | EUR/pcs | USD/pcs |
| --- | --- | --- | --- |
| T-shirt | 35 | 8,50 | 10 |
| cap | 35 | 8,50 | 10 |
Page translation using deepl.com